Charter Aircraft
Private Charters at a Reasonable Price
Ridgeline Aviation is Bozeman, MT's local flight charter service. Our team mixes modern convenience, service, and safety with Montana values for a charter experience that gets you to your destination safely (and with a smile on your face).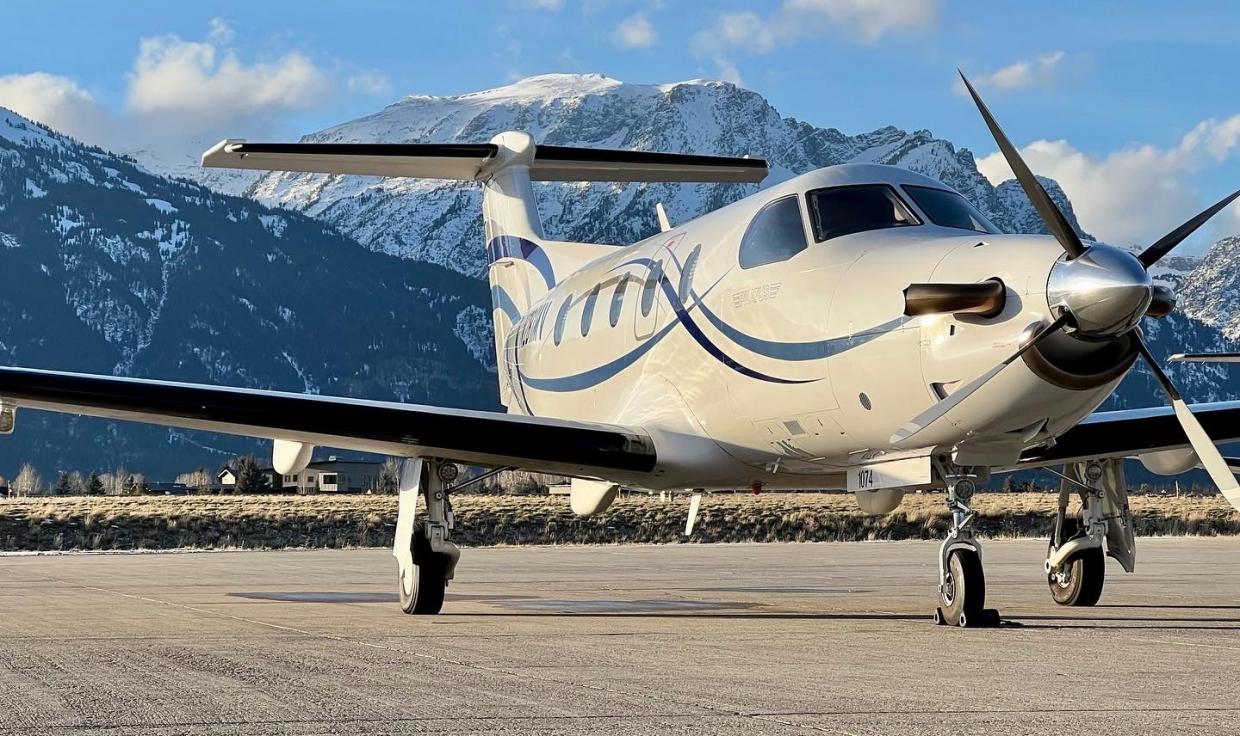 Ridgeline Pilots
Work With Our Expert Crew
Ridgeline Aviation's pilots are authorized to fly two of the best aircraft for chartered flights in the Northwestern United States—the Pilatus PC-12/47E and the Pilatus PC-24. Our pilots are among a select few authorized to fly both models. Ridgeline Aviation has:
Two type rated PC-24 Pilots
Four PC-12NG/X Trained Pilots
We're excited to take you to your destination safely and on-time. Annual training for all Pilatus Pilots is conducted through Flight Safety.
Our Charter Planes
A Flight for Any Situation
The Pilatus PC-12—called 'The Swiss Army Knife of the Sky' by Flight International Magazine— is a comfortable, small aircraft perfect for trips to remote locations. For backcountry adventures, we use our Piper PA-18 Super Cub. The Super Cub is one of the best backcountry planes produced in the last several decades (at least in our humble opinion).
Our fleet doesn't include a Pilatus PC-24, but we are looking for one to add to our fleet. We are also happy to help fly yours! Read more about Ridgeline Aviation's full fleet on our fleet page.
Charter Your Aircraft
Keep Your Plane With Your Pilots
If you happen to have an aircraft you have considered chartering, contact us today! Not only do we offer charter services with our current fleet, we are always open to discussions on how to expand our fleet and serve our clients at the same time. Ridgeline offers full service Aircraft Management and Charter options.

Ridgeline is set up to keep your aircraft safely managed and maintained when you're not using them. If you would like, we're even happy to make some upgrades to your planes while they're in our care, utilizing our aircraft maintenance team. Even if Ridgeline is not conducting the upgrades in house, our maintenance management team coordinates with the best in the business to achieve your aircraft goals.
Ridgeline is actively seeking PC-24 Aircraft to manage or charter—we already have PC-24 type rated pilots! With the long waitlist for training, using Ridgeline will get you airborne sooner while in good hands. If you have a PC-24 or other aircraft you would like to have managed, please reach out!